Category: Uncategorized
---
August 10, 2023
---
Take a look at our Technical Detail for our Internal range!
We have a wide range of Aluminium Internal and external ranges for your customers with various styles and modifications possible.
We will focus on the Technical Detail on the internal range which will be followed up with the external range.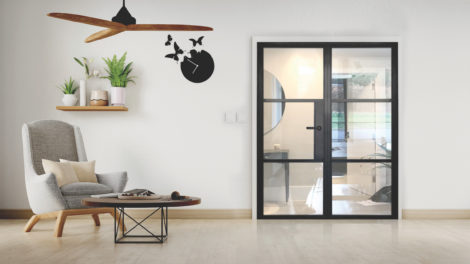 Manufacturing
– All corner joints glued and crimped with 2No aluminium cleats
– CNC machine routing for all components.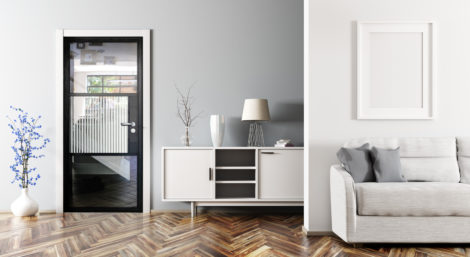 Design Parameters
Maximum single door size: 2300mm high x 1000mm wide

Maximum double door size: 2300mm high x 1800mm wide

Maximum screen size dependant on glass specification

4mm and 6mm glass thickness options available

10mm floor clearance (standard)

No outer-frame threshold for seamless floor through door

Outer-frame threshold as an option

Minimum 4 hinges per sash

Side screen with 37mm mullions and 20mm Astragal bars

One piece door and top light designs available

Traditional flush lock-plate body

150mm high Deep Bottom Rail to frames and sashes

Lock options:

Latch only –

Latch and cylinder – Bathroom Lock

Handle options:

One piece back-plate – Circular back plate, with separate

e

escutcheon

for cylinder and bathroom lock

Finger bolts supplied in varying lengths dependent on door height, allows operation of finger bolt as easy to reach height.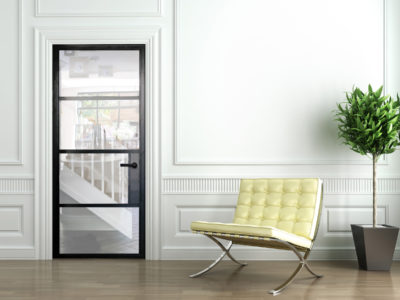 Aluminium Extrusion
Aluminium construction, all frame profiles extruded from 6060 grade material

Solid aluminium extrusion with no thermal break

Powder coat painted finish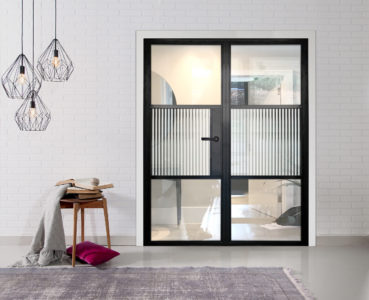 Hardware Specification
Q-lon perimeter gasket seal

Woolpile threshold seal

EPDM glazing gasket

Fingerbolt supplied in 5 lengths from 150mm to 609mm

Lock and deadbolt with 60mm back set:

Tested to BS EN 12209 : 2003

Includes grip tight follower spring

Includes anti-rattle strike and dust box

One piece knuckle hinge, stainless steel pin.
Interior Single & Double Doors
Key Features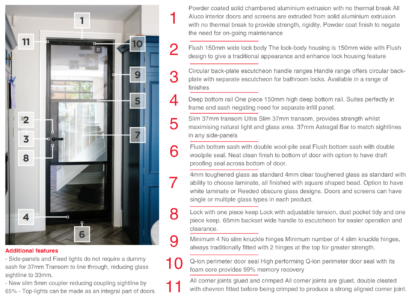 Interior Sliding Doors
Key Features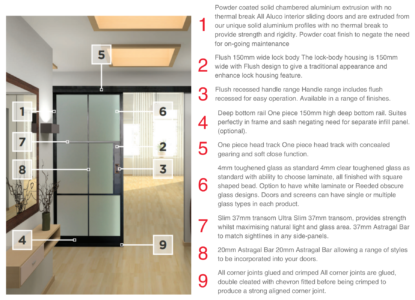 June 29, 2017
---
Our Belfast Branch closes Friday 7th July and will reopen Monday 17th July 2017. Note: Our Dublin Branch remains open.
April 11, 2016
---
UCS becomes the 1st Warmcore Aluminium Window & Door fabricator in Ireland further expanding their range of high quality aluminium products.
March 1, 2016
---
UCS staff member's complete level 4 management training to further improve our staff skills and customer service standards within the company.
January 10, 2016
---
New express delivery vehicle added to the fleet.
January 7, 2016
---
Schucco Marine Grade aluminium windows, doors and curtain walling go to one of our installers in the North Coast.
January 1, 2016
---
UCS Design Group now 10 years at our current manufacturing facility in Belfast.  How the site has changed in that time.
September 10, 2015
---
New Livin Roof system installed at factory showroom.  Modern Living inside and out.  Installers more than welcome to visit or ring Stephen to discuss.